1.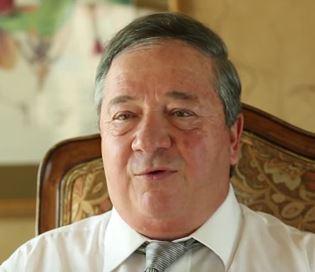 On Science 2.0 I discussed the bizarre connection between sue-and-settle environmental litigator Steven Tillery and a federal judge involved in netting him tens of millions of dollars.
None of us are Pollyanna about the real world and lawyers and judges and settlements, but this is so skeevy and weird I can't see how they rationalized it without showering afterward.
2. Our work on bungee jumping (yes, it can be unhealthy, though it's quite safe) was discussed in Opposing Views. Good trivia to know: Probably the most unique bungee jump was made by Carl Dionisio, whose 100-foot jump in South Africa was safely accomplished with a bungee cord made entirely of condoms. Yet another reason to be happy one didn't break.
3. At the National Press Club in Washington, D.C., we held a public book launch for our Little Black Book of Junk Science.  As always, any donor may request it free of charge and everyone at the event got a copy. If you don't want paper, get the PDF here. Along with national coverage, the news was carried by regional papers from Milwaukee Journal-Sentinel and Salt Lake Tribune to the Pittsburgh Post-Gazette and the Buffalo News.
Junk science has serious implications and to address the concerns about junk science in policy-making, the issue was discussed by a panel of experts from across academia, the non-profit sector and economics. 
From Left to Right:
Dr. Angela Logomasini, Senior Fellow at Competitive Enterprise Institute who specializes in environmental risk, regulation and consumer freedom. Her articles have also appeared in Wall Street Journal, NY Post and many more places.
Dr. Alan Moghissi, Long-time member of the American Council on Science and Health Board of Scientific Advisors, a charter member of the Environmental Protection Agency, where he was Principal Science Advisor for Radiation and Hazardous Materials; and Manager of the Health and Environmental Risk Analysis Program, and now Associate Director of International Center for Regulatory Science at George Mason University and President of the Institute for Regulatory Science.
Professor Nina Federoff,  Professor Emeritus at Penn State University, who was appointed to the National Science Board by President Clinton, was Science and Technology Adviser to U.S. Secretaries of State Condoleezza Rice and Hillary Clinton and was a recipient of the National Medal of Science from President George W. Bush. Among her many books is Mendel in the Kitchen: A Scientist's View of Genetically Modified Foods.
Dr. Alex Berezow, Senior Fellow in Biomedical Science at the American Council on Science and Health, frequent contributor to USA Today, Wall Street Journal and BBC, and author of Little Black Book of Junk Science and Science Left Behind.
4. I was at the Independent Womens Forum event "Oops! Sorry We Were Wrong...How Public Health Guidance Often Harms the American Public" and talked with former American Council on Science and Health trustee Dr. Sally Satel of of Yale School of Medicine and American Enterprise Institute. Here we are with her holding her swanky new copy of Little Black Book of Junk Science. 
Also attending from ACSH were Director of Medicine Dr. Jamie Wells and Trustee Tanya Dorhout. Here are the panelists for the discussion, left to right: Julie Gunlock, Senior Fellow at IWF, Michelle Minton of Competitive Enterprise Institute, Kevin Kosar, Ph.D., Vice President of Policy at R Street Institute, the aforementioned Dr. Satel, and Carrie Lukas, President of IWF.
5. On Genetic Literacy Project, Dr. Henry Miller of Hoover Institution pulls no punches in discussing the sleazy relationship between environmental groups related to organic food, like Organic Consumers Association and their militant pop-up site U.S. Right To Know, and natural gas, like NRDC, and the Kremlin's propaganda arm, Russia Today. When America loses, Russia wins, especially if they can keep Europe under their thumb by blocking out American food and energy.
6. Dr. Julianna LeMieux represented us at the NECSS - Northeast Conference on Science & Skepticism - where she interviewed the one and only James Randi, debunker of Uri Geller's bending spoons and too many other hoaxes to count. The Amazing one is still getting it done.